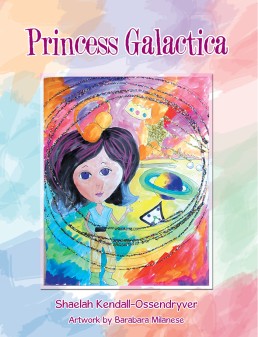 Princess Galactica
Once upon a time, there lived a young girl named Galactica. Her parents fought a lot and ended up getting divorced. When her mother remarried, she married a king. Young Galactica became Princess Galactica, but despite her newfound royalty, things go from bad to worse. Her mother dies, and Galactica is left living with a stepfather who doesn't respect her or her dreams.
Unlike many other girls her age, the princess wants to be a famous engineer. She often escapes her stepfather's glare and runs up to the attic, where she works in her homemade laboratory using stardust. One day, her stepfather gets invited to the Intergalactic Engineering Competition. He wants an invention named after him, but Galactica desperately wants to compete.
Despite her stepfather's refusal, Galactica finds a way to attend with the help of a fairy and magical star. She shows off her amazing anti-gravity device but must leave before the competition is over.
Read an Excerpt